'Tis the season to bring on the holiday cheer, and what better way to do that than by finding the perfect gifts for your 2-year-old? With their eyes filled with wonder and excitement, the holiday magic is truly alive for these little ones. In this blog post, we've done the legwork to put together a list of the top 13 holiday toys that are bound to make your toddler's holiday season unforgettable. From toys that ignite their imagination to those that make learning a joyful adventure, these selections are carefully chosen to nurture their development and bring endless smiles. So, join us as we explore these delightful gift ideas, and let's make this holiday season a special one for both you and your 2-year-old!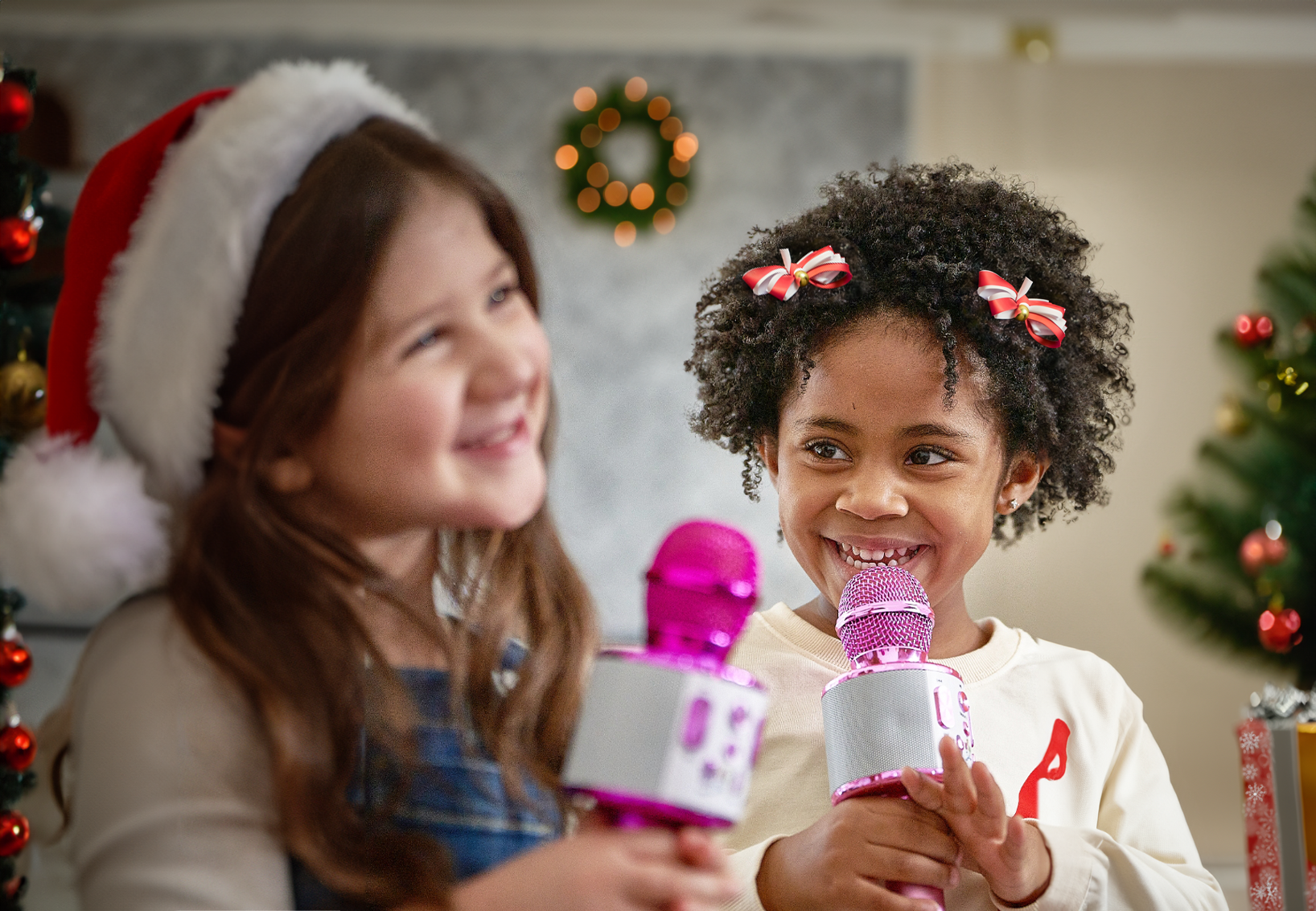 This Kids Karaoke Microphone, ideal for budding performers as young as one year old! What's cool about this microphone is that it's designed with little hands in mind, making it easy for your little star to sing along to their favorite tunes. Get ready to witness their first musical moments and watch their confidence shine!

Meet the Red Light Green Light Game with Motion Sensing – a cool new take on a classic game! It's all about adding an extra dash of fun with motion-sensing technology. Get ready for an active playtime full of giggles and surprises!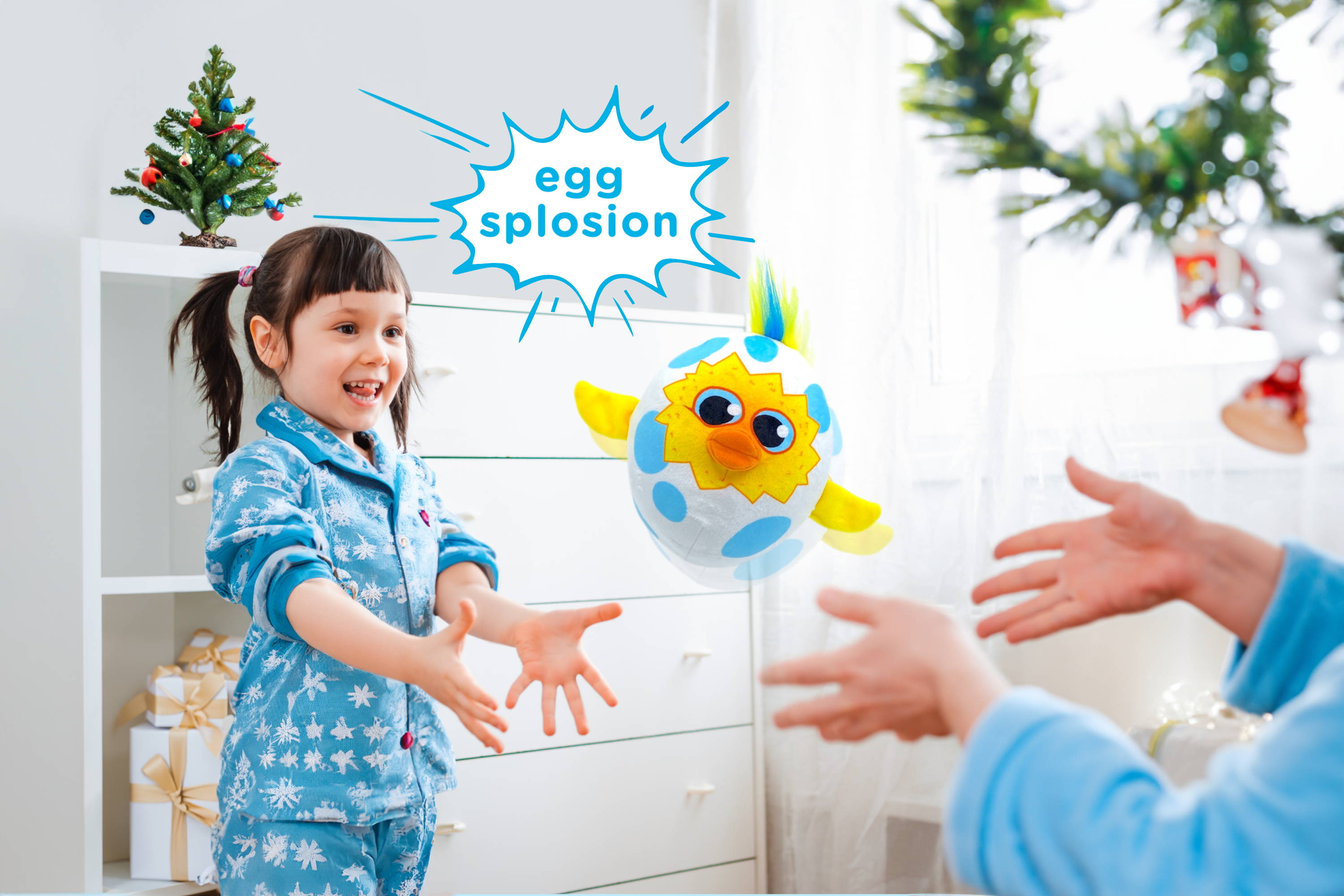 Play the classic "Egg Toss" kids game without the mess! Smart sensors determine a SOFT vs "EGG-SPLOSIVE" catch! Pass to a friend, catch it softly, take a step back. See how far apart you can get! With over 40 egg-citing puns and sound effects, it's all about sharing smiles, giggles, and precious moments together. Get ready for some egg-ceptional fun!

4. Giraffe Play & Score Activity Center
Elevate your little ones' playtime with this Giraffe Play & Score Activity Center! Watch them learn counting, colors, and new motor skills with this multi-functional activity center. Let the fun roar on!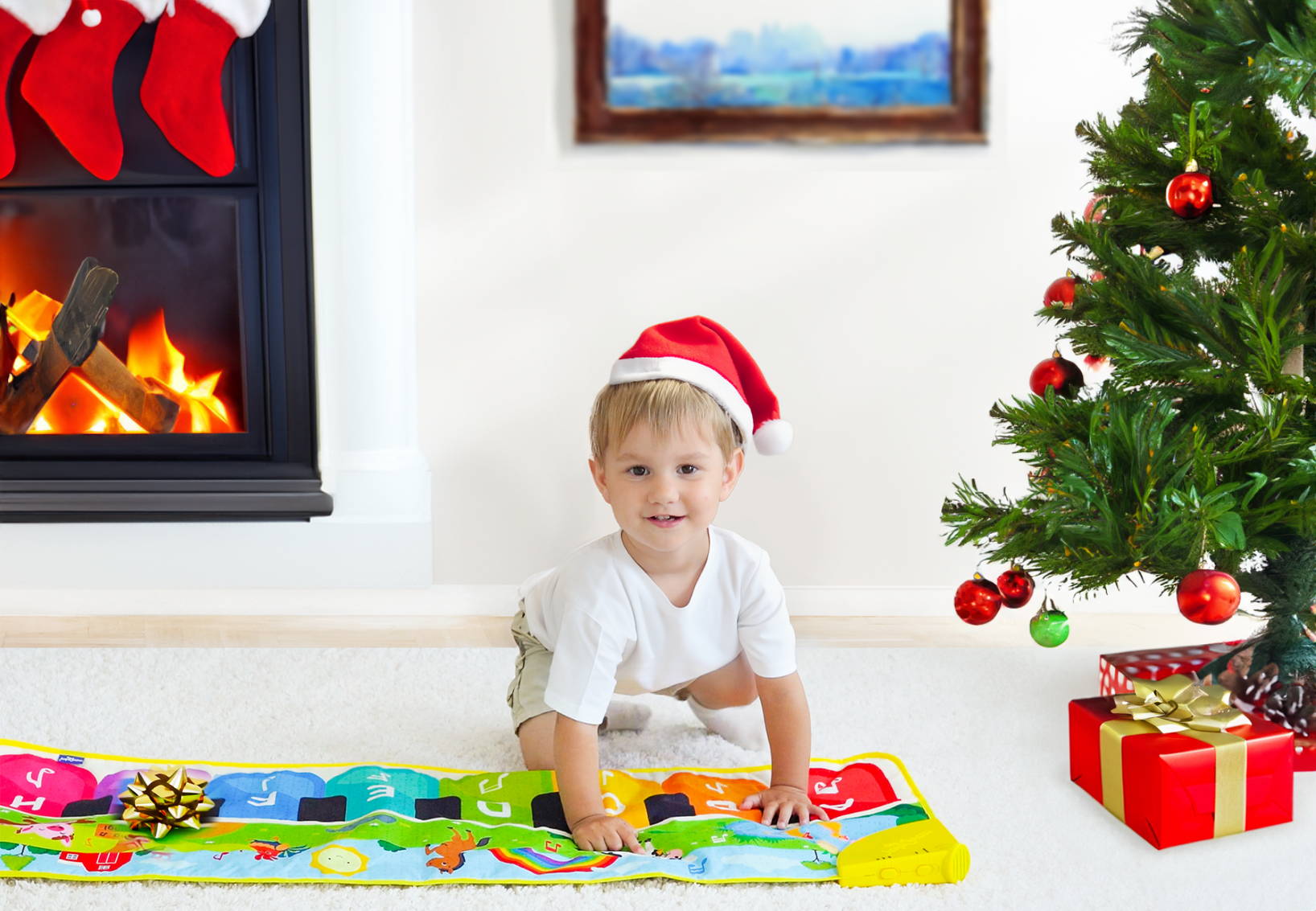 5. Double-Sided Piano Mat
Bring their musical dreams to life: take a look at this Double-Sided Piano Mat! With over 50+ sounds & songs on the front and a hopscotch mat on the back, your kids will always stay entertained for hours on end!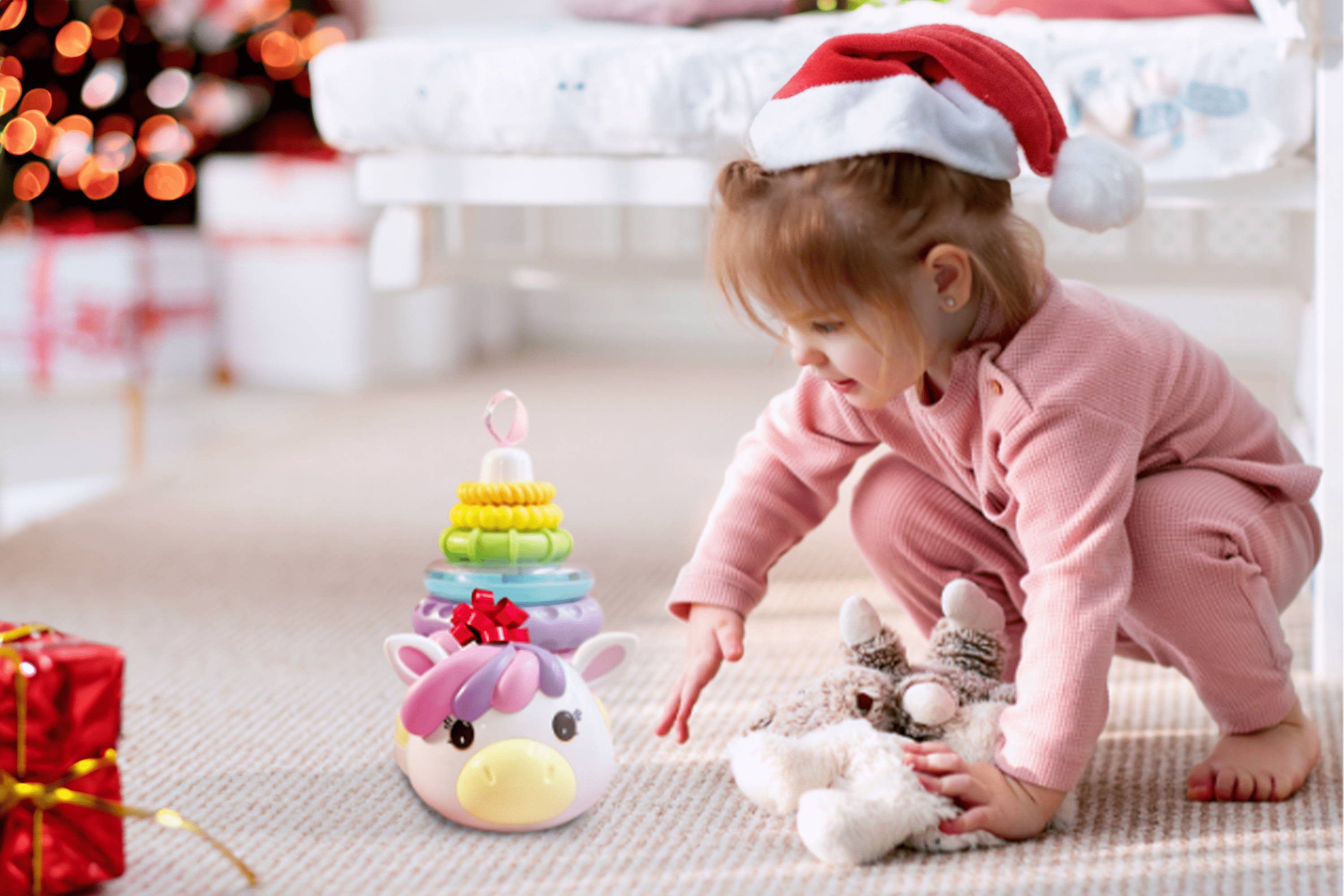 Come into a world of learning with this adorable Unicorn Ring Stacker toy! Bright colors, a rattle ring, and rocking will make this sensory toy a favorite of your little one. But here's the real magic: when playtime winds down, this unicorn easily transforms into a compact, storable form. It's like a friendly little helper for parents, ensuring that cleanup is as stress-free as the play itself.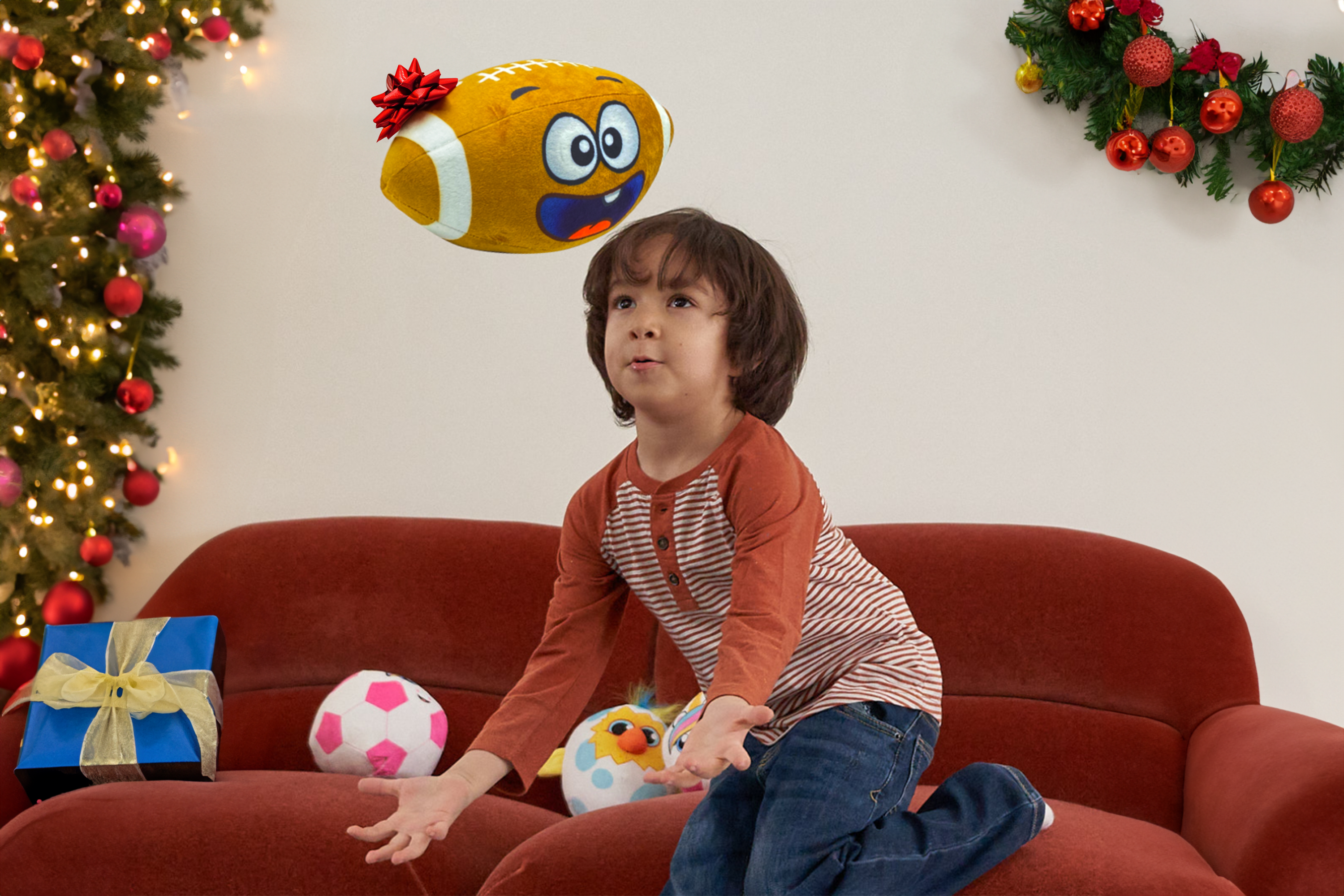 Meet this adorable Football Plush Toy – the perfect buddy for your active two-year-old! With over 30 sounds and songs, it's a touchdown of fun. Get ready for endless giggles and playtime joy with this cuddly football friend!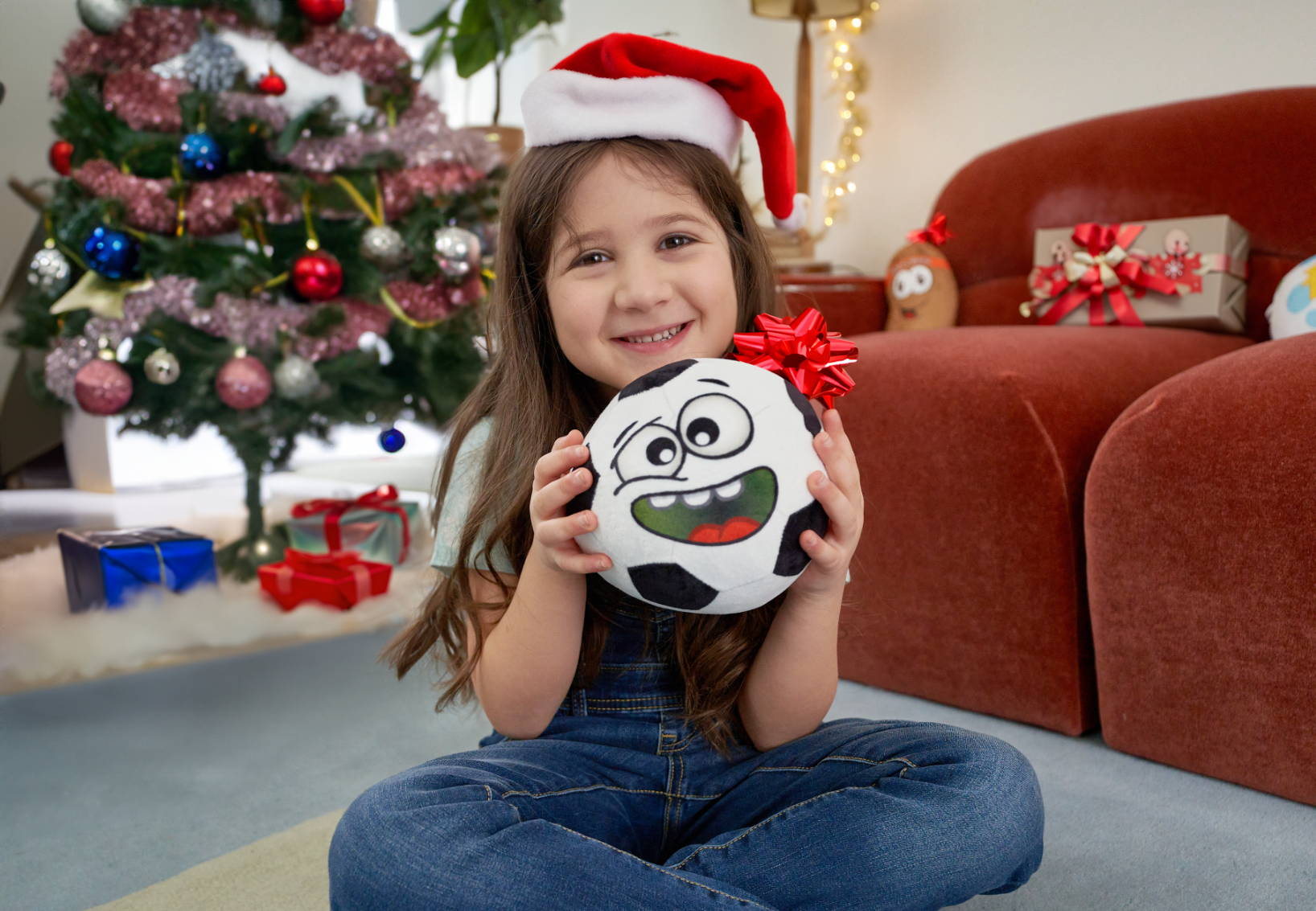 With over 30+ cheerful sounds and songs, this plush soccer ball is the perfect playmate to kickstart your little one's soccer journey. Soft, cuddly, and loaded with fun, this toy guarantees hours of giggles and delight for your tiny soccer champ. Get ready to score some precious moments together!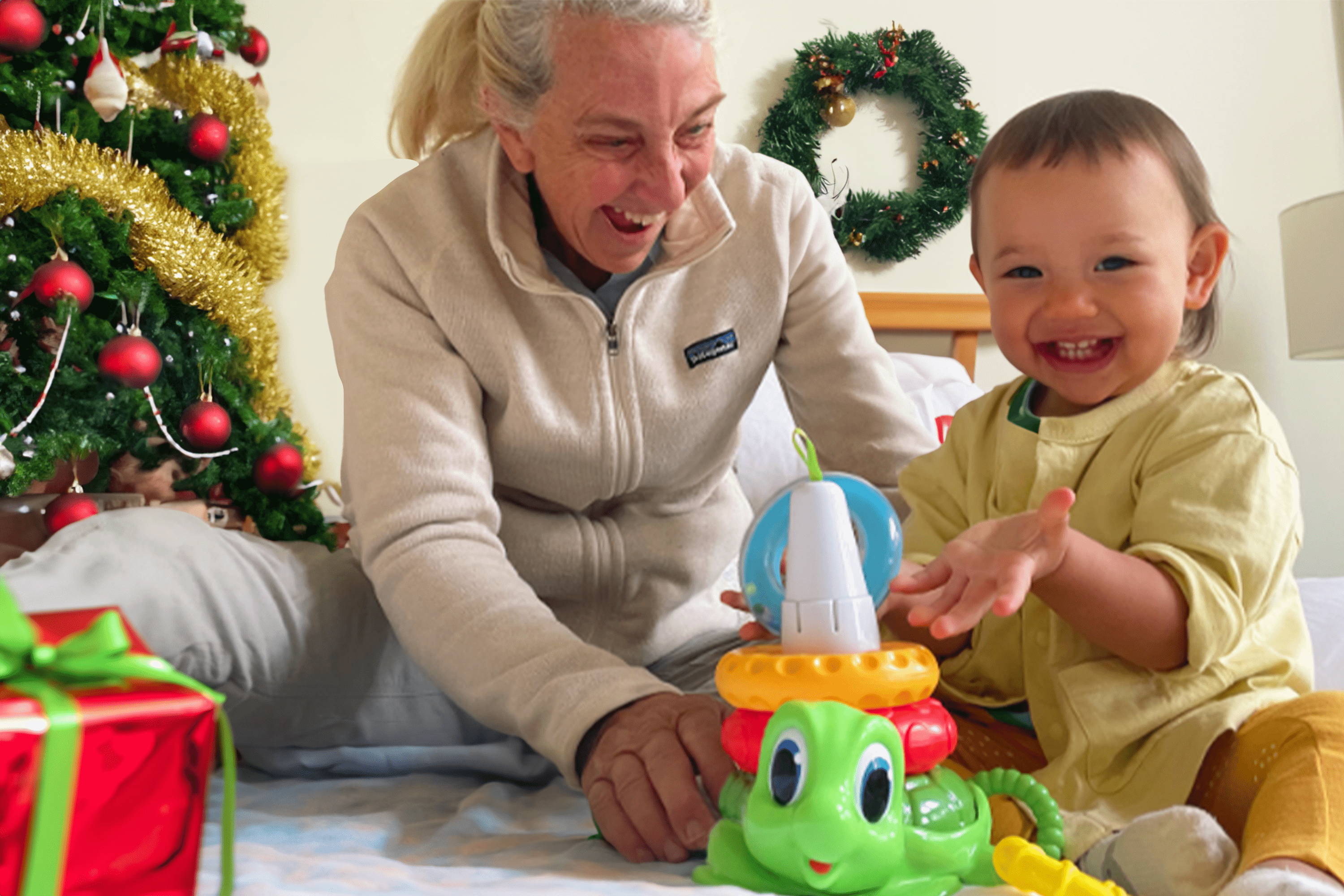 Watch your little one's eyes light up with joy as they master the art of stacking with this engaging Turtle Stacker Toy. It's a must-have for early learning and playtime!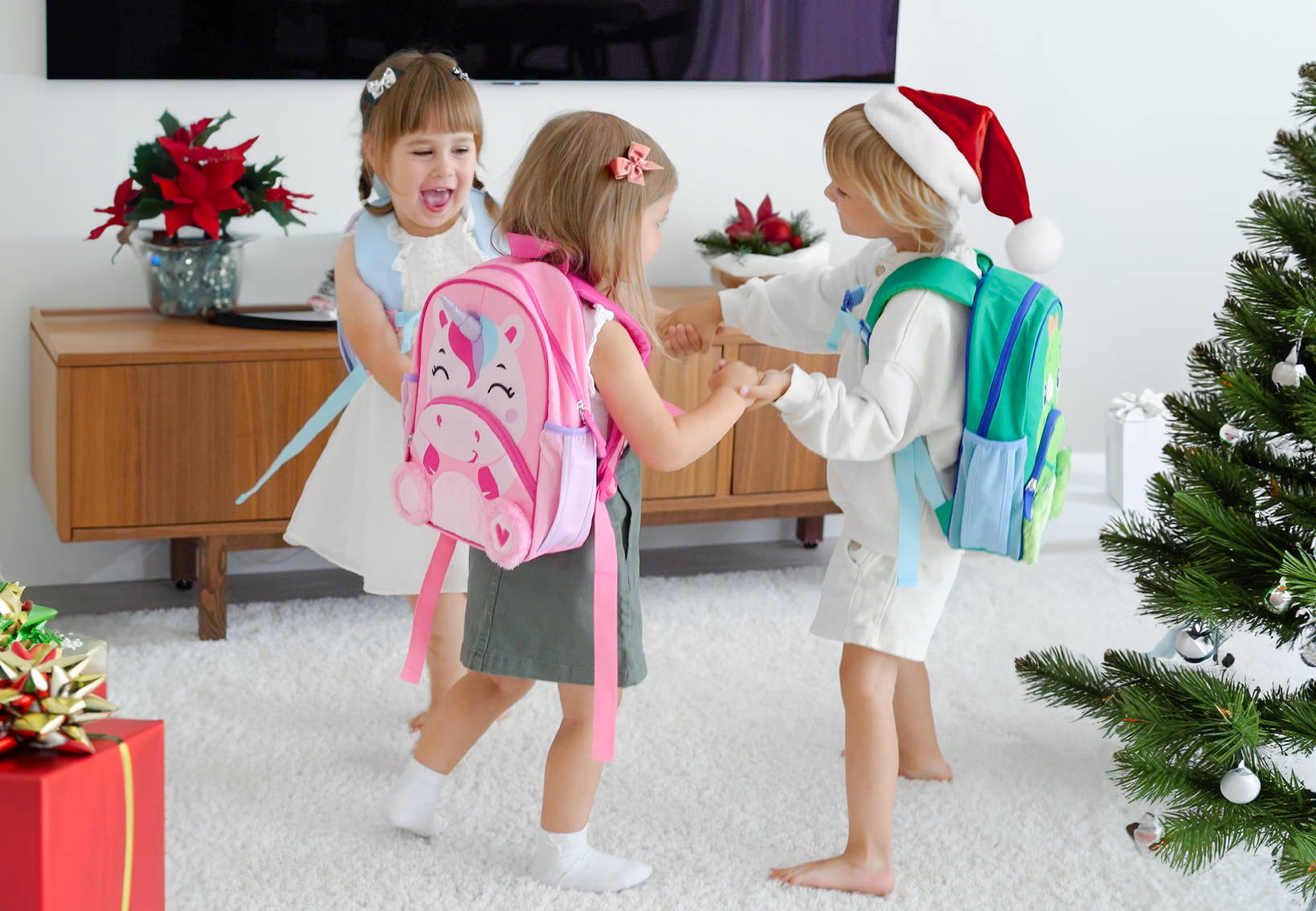 Get ready for a delightful school year with these charming Animal Backpacks! Your little explorers will tote their school essentials in the company of their beloved animal pals, adding a touch of whimsy to their daily adventures. Designed with young adventurers in mind, these backpacks are the perfect companions for their exciting journeys.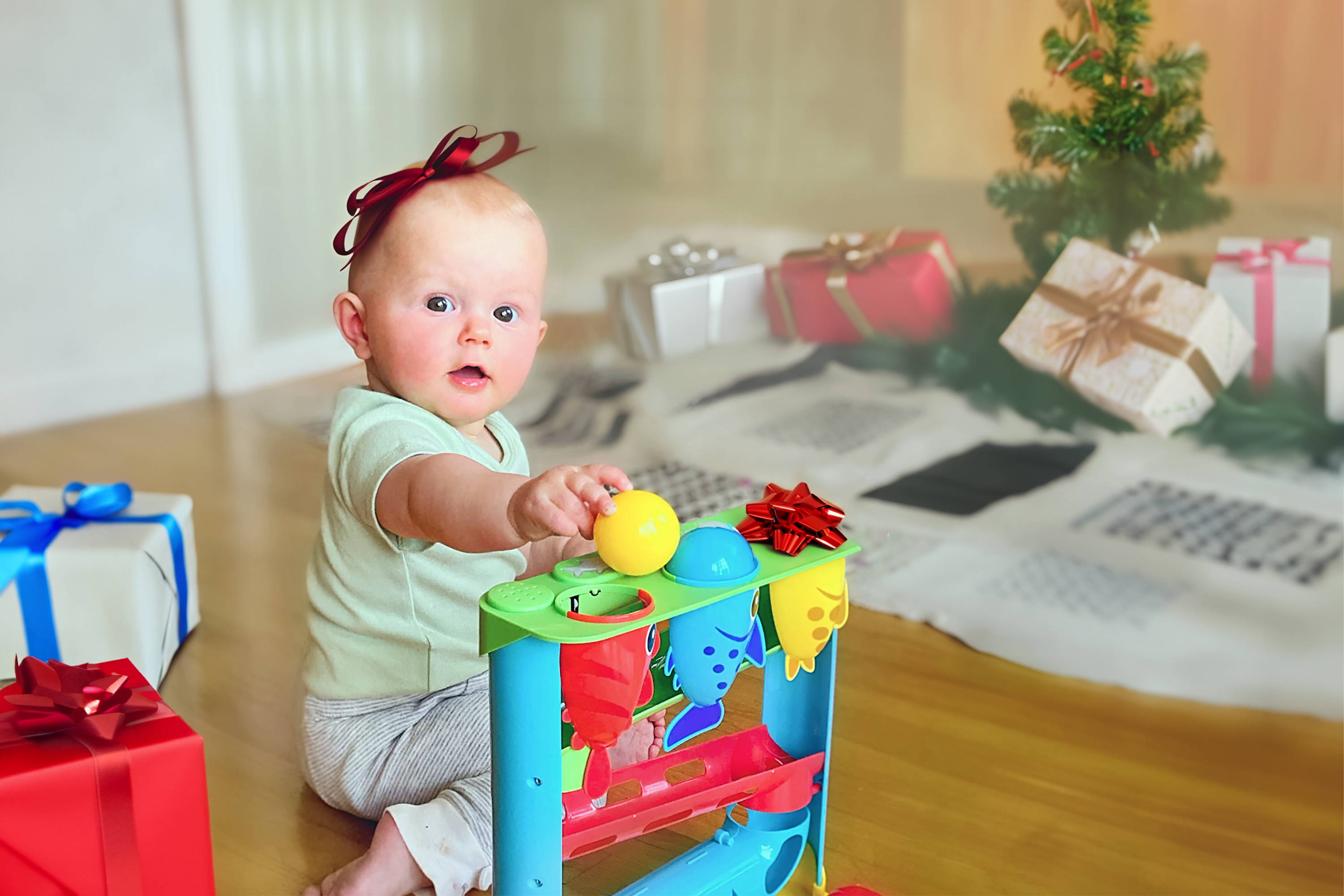 Dive into a world of imagination with our Feed The Fish toy! Let your little ones embark on a fin-tastic fishing journey filled with laughter, learning, and endless fun. Cast their imaginations wide and watch their smiles grow bigger!

Say hello to the "Pass the Potato" Plush Toy – your little one's new best buddy! Packed with over 30 phrases and sound effects, it's a huggable companion that's all about play, laughter, and early learning. Get ready for a whole lot of smiles and fun with this adorable spud! This is perfect for one year olds as they start to advance their hand eye coordination!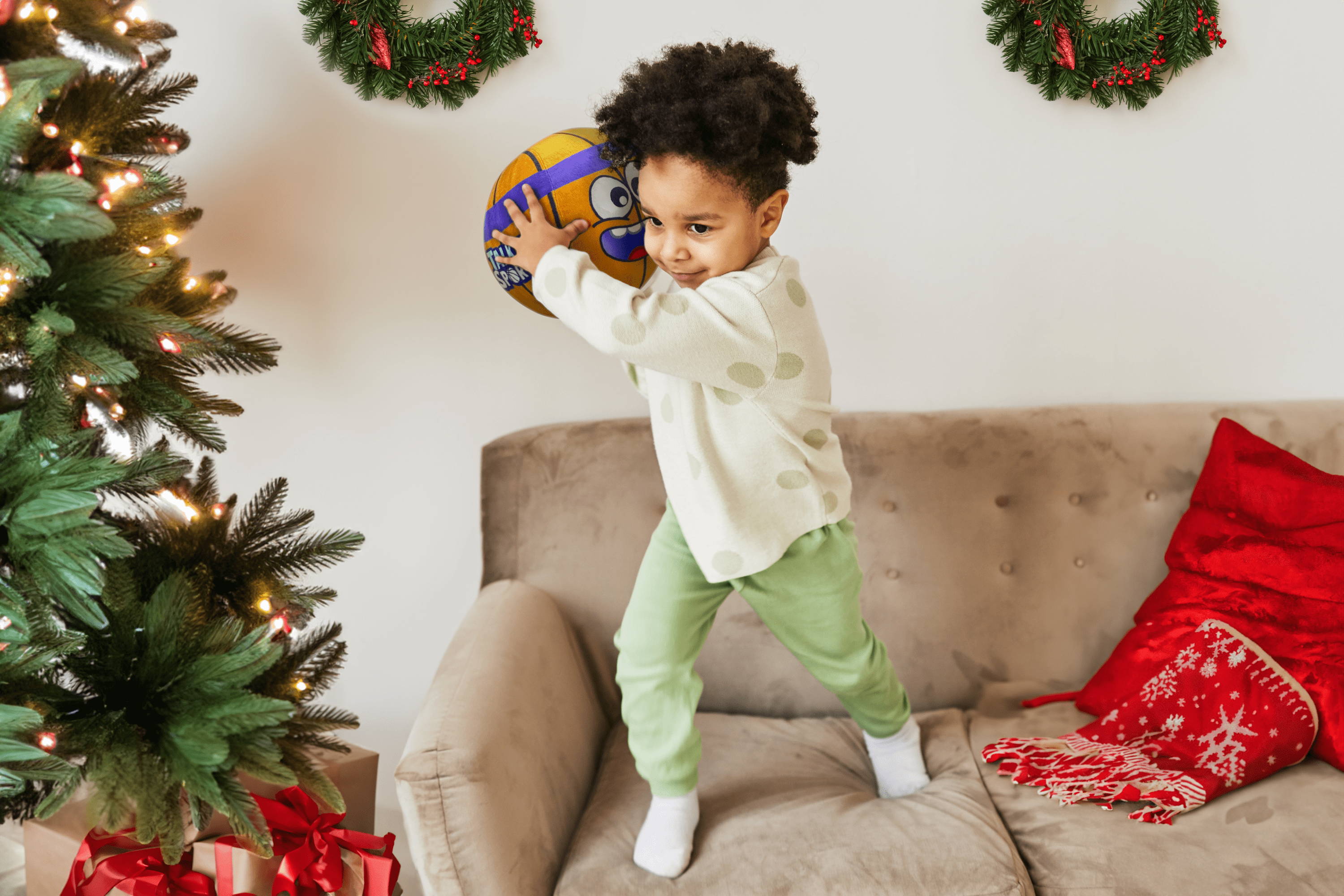 Get ready for some hoop-tastic fun with this Basketball Plush Toy, specially designed for one-year-olds! It's not just cuddly; it's a musical marvel with over 30+ lively sounds and songs. Get ready to score big on smiles and giggles with this slam-dunking buddy by your little one's side!

As we wrap up our adventure through the top 13 holiday toys for 2-year-olds, we hope this guide has made your holiday shopping a little easier and a lot more fun. The joy of giving the perfect gift and watching those little faces light up is what makes the holiday season truly magical. These toys are more than just playthings; they're tools for learning, creativity, and family bonding. So, as you prepare to celebrate this holiday season, may these toys bring endless joy and treasured memories for you and your 2-year-old!