Active-Play Toys for Every Stage
At Move2Play, our mission is to get kids moving! With child screen time at an all time high, movement based play has never been more important...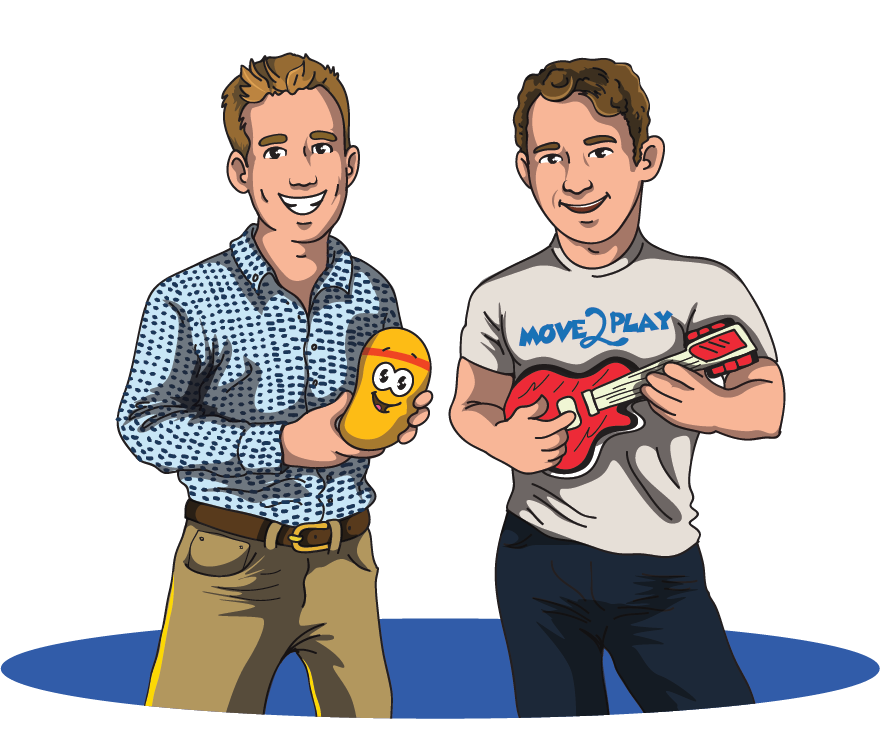 Move2Play was founded in San Francisco by two engineers who love to stay active - Brenden and Jack. Tired of watching their nephews stuck on the couch and glued to screens, they set out to make toys that were engaging enough to keep kids entertained and get them moving!
SAFE TOYS = HAPPY PARENTS! Learn more about the rigorous safety standards we employ.
See what people are saying!
"I pick up my toddler grandsons several days a week. Purchased this as an alternative to them watching TV. They love it and so do I!"
- Love2Shop


"I purchased this for my four-year-old grandson and it sure was a big hit, not only for my grandson, but for the entire family! It's a great way to get the family off the couch and get moving!"
- Jasmin
"Got it for grandkids. They loved it and played with it for hours. Great toy to get the kids up and moving."
- Nancy


"I cannot explain how much my 2.5 yr old daughter LOVES this toy! She's obsessed with Humpty Dumpty right now and this egg was perfect! It is hilarious...She won't go anywhere without it. It is well made and durable!"
- Alma Prieto